Choose your favorite ring styles from our Engagement Ring collection or come see us in store and try on.
Let one of our diamond experts help you pick the best-quality stone.
Every ring comes with appraisal, grading report and warranty.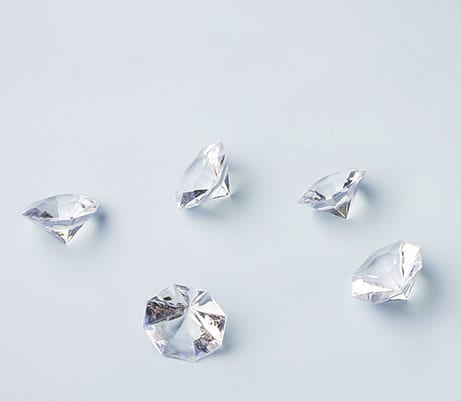 Dedicated to creating and preserving the most important and memorable times of your life through the artful expression of jewelry … Forever.
Karley Kamaris
Joe and his team at J Vincent Jewelers are hands down the best around. They were without a doubt the best part of planning our engagement and wedding and have become a part of our family. Whether you're looking for a stunning and unique diamond or expertly designed jewelry, Joe is THE source. The customer service is second to none and designing my engagement and wedding ring was nothing short of a perfect experience. I have sent my family and friends to Joe for all of their jewelry needs and will continue to do so. Simply the BEST.
Karley Kamaris
Leia Park
The quality and customer service of Joe and his staff was unmatched by any other jeweler my fiancee and I have visited. Justine was an honest joy. We haven't even gotten married yet but I've pretty much picked out the next five years worth of anniversary gifts! Thank you all so much for an amazing experience!!
Leia Park
Deondra Levine
I have already had an Amazing experience here at J Vincent. I have moved to the area recently and wanted to purchase Earings for my baby and redo the setting on my engagement ring. I've been to several jewelers and this experience exceeded them all. You can see joe's experience and passion for his work the moment you meet him. He has such a creative eye and I am so excited to finally get my ring done correctly! They will have you walk out of there store happy and satisfied.
Deondra Levine